Information evaluation in detail with meaningful KPIs
The dashboard is a monitoring platform that shows current and historical activities as well as statistics of the chatbot & voicebot. Employees can follow the current chats live and take them directly if they want. Furthermore, numerous performance indicators can be read using defined key figures. No matter whether the number and duration of the chats, the frequency of topics or the number of users, all important key figures are clearly displayed.
Manage response behavior by yourself
Office hours or contact and service information will change - No problem!
If changes or additions of a virtual assistant answer will be required, companies can do this itself at any time with our intuitive answer editor function for all languages and without coding skills.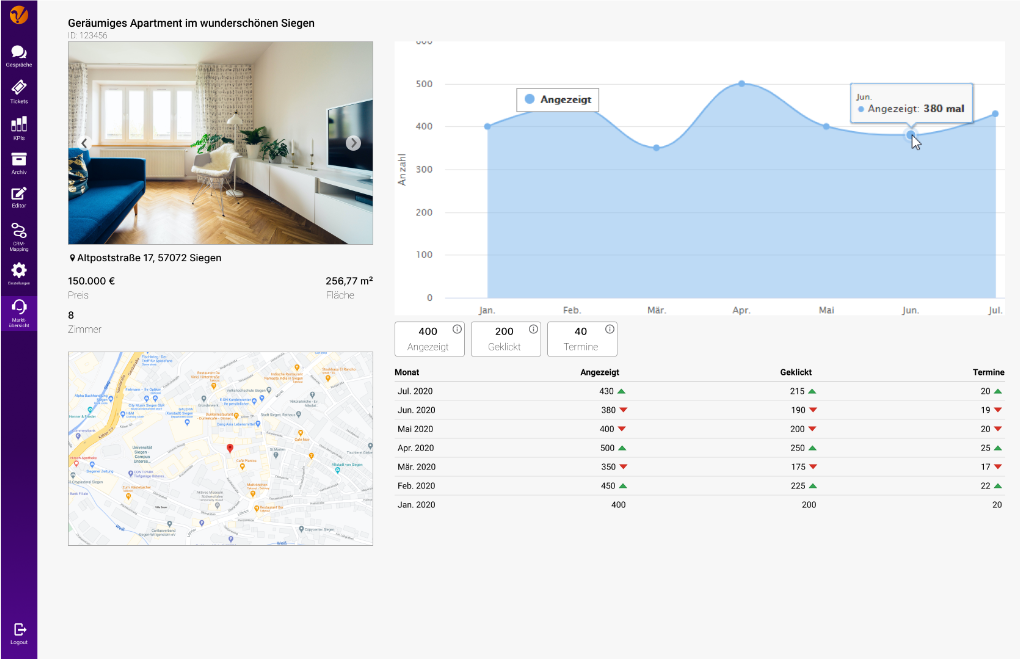 Predictions
Company-relevant evaluations can be created from anonymized data, from which you receive information for strategic decisions and can draw further conclusions from past changes. We also use statistics to create forecasts for future events. What kind of apartments and houses will be in demand in the future? How long does the heater last? Which tires have to be preferred? This lowers operating costs and increases customer satisfaction.
All information is of course processed in accordance with the GDPR.
see more about data protection